When Samsung Electronics unveiled its new X360 laptop at the IFA electronics show in Berlin last week it made a big deal of the machine being lighter than Apple's Macbook Air.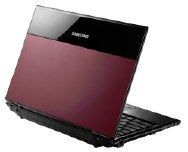 "Lighter than air," said the promotional material for the laptop, which like the Macbook Air has a 13.3-inch screen but which at 1.27 kilograms is 90 grams lighter. That difference is roughly the weight of a cell phone.
But missing on the specifications sheet for the new laptop were the dimensions of the computer. Had Samsung managed the double and made it thinner than the Macbook Air? The likely answer at the time was no otherwise they'd have no doubt been promoting that too — and now, with the release of specifications, we have the definitive answer.
The X360 measures 311 millimeters wide by 228mm deep by between 16.5mm and 31mm thick. In comparison, the Macbook Air measures 325mm wide by 227mm deep by between 4mm and 19.4mm thick.
So the Samsung X360 is at least a centimeter thicker than the Macbook Air at both its thinnest and thickest points.
It remains competitive with many of the latest Windows-based machines so that shouldn't prove a disincentive to potential buyers, but it does go some way to illustrating the achievement Apple made in making the Macbook Air so thin.
The Samsung laptop has an Intel Core 2 Duo processor and a 128G-byte SSD (solid-state drive). SSDs are based on flash memory and should allow PCs to start and shut down faster than laptops with hard-disk drives. Other features include a built-in 1.3-megapixel webcam, Bluetooth 2.0, 802.11n wireless LAN, 3 USB ports, HDMI (high definition multimedia interface) connector and Express Card slot.
It will go on sale this month in the U.K., France, Germany, Spain, Italy, Russia and Hong Kong. Pricing and launch details for other markets were not announced.