Aspyr Media announced Friday that it will ship its Macintosh conversion of Call of Duty 4: Modern Warfare on September 15, 2008. It will be available at retail stores or $54.99.
While the previous Call of Duty titles have focused on the European theater of war during World War II, Call of Duty brings the action to today. It still follows a single player storyline, in which you trade off between a British S.A.S. soldier and U.S. Marine as you seek to recover stolen Russian nuclear weapons and thwart the evil designs of mideast terrorists.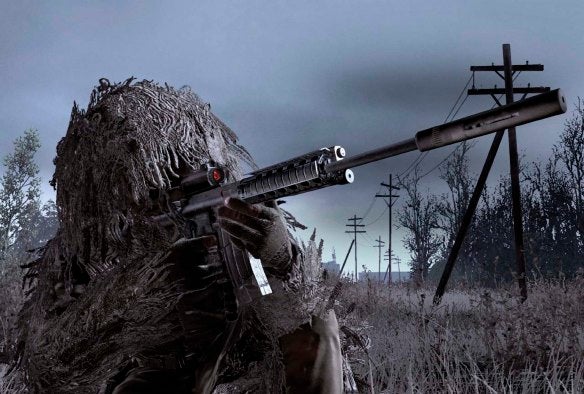 Developed by Infinity Ward and created for the Macintosh by Aspyr's own Aspyr Studios team, Call of Duty 4 gives you access to modern weaponry — more than 70 new and authentic weapons and gear. It's chock-full of cutting-edge features like rim-lighting, depth of field, texture streaming and self-shadowing.
The game also features an extensive multiplayer mode — a leveling system, unlockable perks, hot-join and matchmaking, class and party capabilities, new game environments, and "Kill-Cam," a feature that enables you to watch instant replay of multiplayer online kills.
Call of Duty 4: Modern Warfare requires Mac OS X 10.5.4 or later, Intel Core 2 Duo 2.0GHz or faster, 1GB RAM, 8.0GB hard disk space, ATI Radeon X1600 or Nvidia GeForce FX 7300 or better 3D graphics with at least 128MB VRAM, DVD-ROM. Although the game requires an Intel-based Mac, it is not "Ciderized" using TransGaming's technology. This is a native Mac port.
Call of Duty 4: Modern Warfare is rated M for Mature by the ESRB.