Oranged.net on Monday announced the release of Studiometry 6.0, a major upgrade to its software for organizing, planning, invoicing and tracking client and project data. It costs $239.95 for a single-user license; upgrades cost $59.95.
Studiometry helps professionals who run their own businesses track details about how they're working with clients — it's part contact manager, part project manager, part invoicing and accounting system, with calendaring, to do list management, support for multiple users over a network and much more.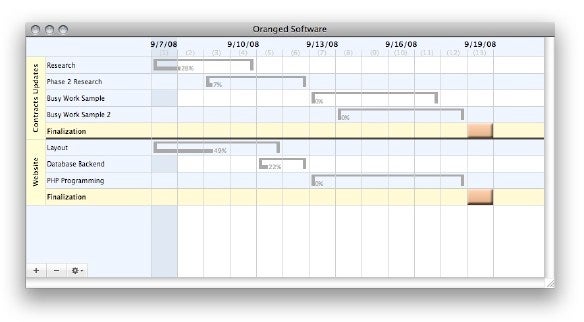 New to the 6.0 release is a new SQL database design that enables Studiometry to launch faster, instantly save changes, quit faster and produce smaller data files. Among the myriad new features in 6.0 is the ability to add itemized project estimates — you can create line-by-line estimates and automatically calculate estimated hours and amounts.
The 6.0 release also adds the ability to select specific items to show on a report using new report item sets; multi-project GANTT charts; debt/credit modes, significant changes to the interface; and more.
Studiometry 6.0 requires Mac OS X 10.3 or later.