You're a musician or DJ using a digital audio workstation (DAW)—or any other application that supports MIDI input—and you'd like to control that application with your iPhone or iPod touch. The notion isn't as far-fetched as it sounds. Applications such as Ableton Live ( ), for example, are as much musical instruments as they are DAWs and in a performance it may be more convenient to trigger loops, mix levels, pan audio, and play software synths from a remote controller than it is with a tethered hunk of MIDI gear or your Mac's keyboard.
Silicon Studios makes this possible with its iTM applications for the iPhone and iPod touch—iTM Keys, iTM Matrix, iTM XYPad, and iTM MCU.
Each of these applications, priced at $5.99 per application, interacts with Silicon Studios' free iTouchmidi application, which adds a iTouch MIDI port to any application that supports MIDI. Just launch iTouchmidi and tap one of the iTM applications to launch it. Configure your MIDI application so that it recognizes iTouchmidi as a control source and you're on your way. The applications shake out this way:
iTM Keys is a one-octave virtual keyboard on your iPhone. The keyboard is spacious enough that you can play minor seconds, you can move up or down an octave by tapping an Up or Down icon in the upper part of the screen, and there's even a pitch-bend wheel at the top of the screen. The keyboard can generate greater or lesser velocities (usually meaning a louder or softer sound, respectively). Just tap the bottom of the key to send a low velocity (quiet) and move up the key to "hit" the key with greater velocity.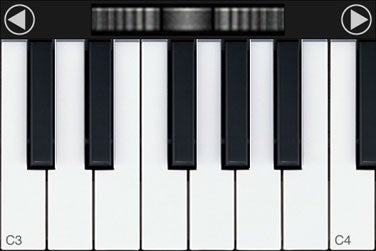 This is a controller that's obviously useful for playing virtual synthesizers, but you're just as welcome to assign its keys to different MIDI functions in your DAW or use it to enter notes in a notation application. Latency (the delay between the time you tap a key or keys and you hear a sound) is there, but it's not so bad that you can't play in time.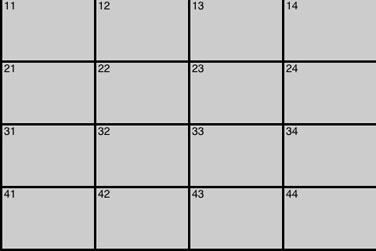 iTM Matrix is a 4-by-4 or 8-by-8 grid that's best used for triggering drum sounds as you would with a drum pad controller. Again you can assign the "pads" to any function you like within your DAW. No velocity control on this one and there's currently no way to label pads so you can see what they do. The developer is working on color codes and labels for a future version of the application.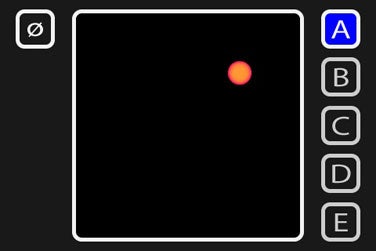 iTM XYPad is suitable for any wheel, knob, or 3-D controller. With it, you move a point around a square to position a controller somewhere in space. For example, you might assign it to a Pan knob and use it to control where a particular track appears in the stereo field. iTM XYPad comes with five presets which are presented as A, B, C, D, and E buttons. Assign each button to a different controller in your DAW and then tap a button to play with the controller assigned to it. You can leave each controller open so that the control point stays where you leave it or lock it so that as soon as you stop touching it, it moves quickly back to the center. (For synth players think of the first setup as appropriate for a Modulation Wheel controller where you may want to set it and forget it and the second as a Pitch-bend controller that you'd like to snap back to the home position after you've bent the note to your liking.)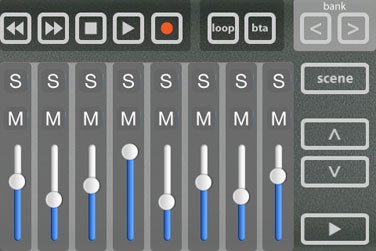 iTM MCU is a virtual control surface that features assignable transport controls (Back, Forward, Stop, Play, and Record buttons), eight faders with Mute and Solo switches, Up and Down bank switches, Loop and Back to Arrangement (BTA) buttons, and a Scene button. Silicon Studios claims this setup was created with Ableton Live in mind, and it generally works very well with Live. The faders can be unresponsive at times, but for the most part, the surface does the job well. Forum posts on Silicon Studios' site indicate that MCU can be a bit more problematic with applications such as Digidesign's ProTools and Apple's Logic.
I'm impressed with each application and am sure to find a place for them in my studio. At $6 a pop, I suspect other musicians and DJs who want to jam simple controllers into their pockets will find them just as hard to resist. You can get a taste of what all of these application do, save the MCU, by downloading the free iTM MidiLab from the App Store. It carries stripped down versions of Keys, Matrix, and XYPad.
All four applications are compatible with any iPhone or iPod touch running the iPhone 2.0 software update.
[Senior editor Christopher Breen pens Macworld's Playlist blog.]
Due to a production error, this review originally posted with the wrong mouse ratings. The article has been updated to reflect the proper rating.