Effigent has announced that PowerEasy Distribution for Mac OS X is now available. The software is designed to work with other PowerEasy modules; pricing is $15,000 for PowerEasy Financials and Distribution.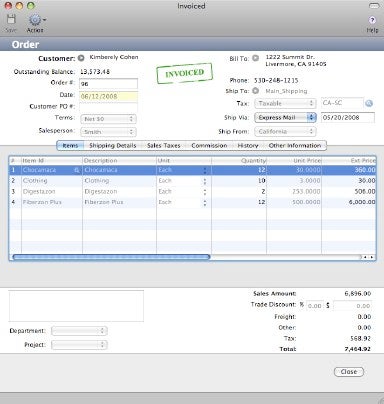 PowerEasy Distribution provides inventory tracking, management and replenishing capabilities through the distribution cycle, from purchasing to stocking to sales.
Distribution is aimed at wholesalers, distributors, retailers and manufacturers who are looking to make operational and strategic decisions. The software features sales order processing capabilities including estimate to order conversion, order fulfillment tracking and shipment monitoring.
PowerEasy Distribution also manages purchase order processing, with e-mailing of purchase orders, inventory control and tracking and management of materials. An Inventory Management module lets you manage warehouse and inventory levels, track costs and sales histories by warehouse and locate items with bin tracking.
Distribution is designed to work in conjunction with PowerEasy Financial, a general ledger application that features financial reporting capabilities, customizable reports and other abilities using real-time connections to other PowerEasy modules.