Findley Designs has updated iPod Access to 4.2.3. The Mac OS X application is a free update for registered version 4 users. iPod Access costs $19.99 to register.
iPod Access is an iPod and iPhone music and video transfer application. It helps you copy music, videos and playlists from your iPod or iPhone back to your Mac. Content is added directly to the iTunes library. You can export song lists, automatically rename files, recover on-the-go playlists and much more.
New to the 4.2.3 update is compatibility with iTunes 8. iTunes integration has been improved, and some registration issues have been fixed. Also fixed are some errors associated with iTunes Extensible Markup Language (XML) metadata. Library loading has also been improved.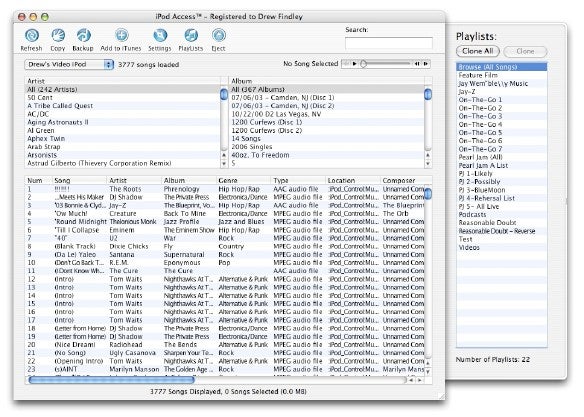 System requirements call for Mac OS X 10.3.9 or later, iTunes 7.3 or later and iPod Software 1.2 or later.