Western Digital (WD) on Monday announced its new 500GB My Passport Portable USB hard disk drives. The external drives cost $199.99 or $219.99 depending on configuration.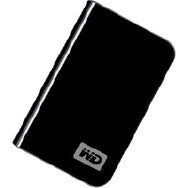 My Passport Portable is a palm-sized external hard disk drive equipped with a USB 2.0 interface. It weighs less than seven ounces and is small enough to fit in a pocket or backpack, according to WD.
The drives features support for USB bus power, eliminating the need for an AC adapter. It also incorporates a capacity gauge that lets you know at a glance how much space is available.
WD makes two portable My Passport configurations available in the 500GB capacity: My Passport Essential, which comes in 11 colors, and My Passport Elite, which ships with additional software (most of which is Windows-compatible only).