As far as operating systems go, nothing is more popular than MS Windows. And the latest version — Microsoft Windows 11 Pro — is the best one yet. Time to upgrade your OS? Then take advantage of this offer to save $160 off the purchase of a Windows 11 Pro lifetime license.
Microsoft Windows 11 Pro offers beefier security and performance features that make it ideal for business and enterprise applications. It has enhanced encryption to keep your data safe from hackers, and virtualization technology that lets you run multiple OSs using just one system, and administrators appreciate having the ability to manage group policies from one station.
Plus you can install the operating system on up to three devices using just one activation key, so it's budget-friendly. And since it's on sale, the purchase is even less likely to detract from other aspects of your business — like the web marketing department for example (though you can save there too with this discounted offer for a lifetime of web hosting).
Get a lifetime license to Microsoft Windows 11 Pro this week for just $39.99.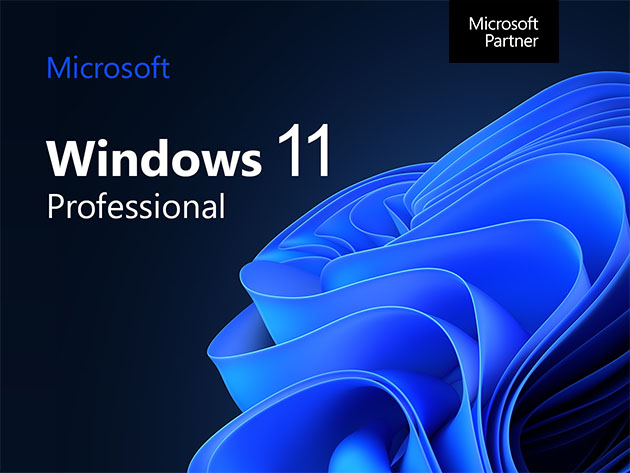 Microsoft Windows 11 Pro – $39.99
Prices subject to change.