Chronos LC on Thursday announced the release of F10 Launch Studio 2.0, a new version of its application launch utility for Mac OS X. F10 Launch Studio costs $29.99; upgrades are priced at $14.99.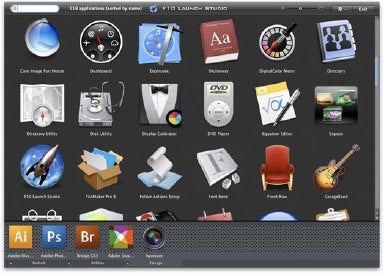 F10 Launch Studio helps you quickly and easily locate and launch applications and open documents. The "Launch Pad" opens only when needed, and hot corners and hot key options can be set for quicker launching. You can also create an exclusion list to prevent unwanted applications from opening.
New in the 2.0 release is "zero setup"—F10 Launch Studio automatically finds all applications. A new Smart Search feature will add new applications, while a document sidebar shows related application documents. You can customize multiple docks with your favorite apps. and create editable shortcuts for custom app launching. F10 Launch Studio 2.0 also uses an animated and redesigned interface.
System requirements call for Mac OS X 10.5 or later and 20MB hard disk space.