Toolsfactory software on Tuesday announced the release of rubiTrack 1.0, a new activity tracking software app for the Mac. It costs $39.60.
RubiTrack is aimed at runners, bikers, walkers, hikers, skiers and others who log Global Positioning System (GPS) data. It reads tracks from GPS-enables fitness devices like the Garmin Forerunner, Garmin Edge and other compatible devices. It can also import GPX and TCX files.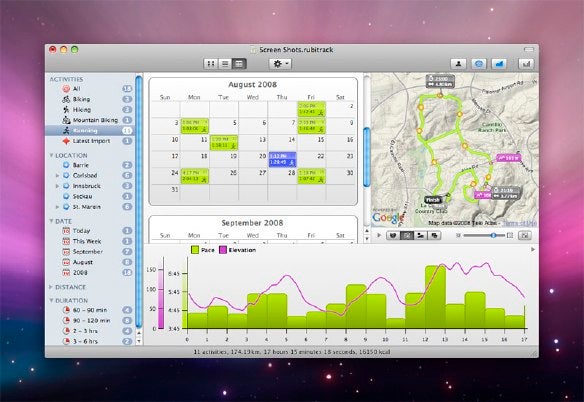 Once the data is imported you can categorize it by activity type, location, route, date, distance and workout duration. RubiTrack provides you with chart and track features to help you analyze workouts. You can set custom markers, measure from any point on the track and split your selection using the mouse.
System requirements call for Mac OS X 10.5 or later.