TikGames has announced the release of Agents of Interpol, a casual puzzle game for the iPhone and iPod touch. It costs $6.99.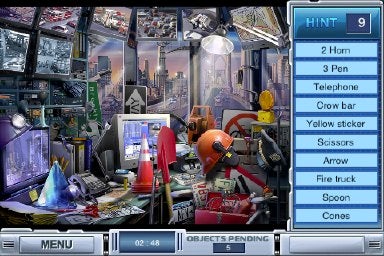 Agents of Interpol takes a page from "I Spy" and other similar games, in which you must find a series of objects hidden in plain view in pictures. You use the iPhone and iPod touch's multitouch interface and accelerometer functions to track the bad guy and solve the puzzles.
The game puts you in the role of an elite operative working for Interpol on the trail of the fugitive Dr. Chaos. You travel from one city to the next eradicating his "trail of corruption."
The game features time-based challenges, "tons of puzzles," destinations including Hollywood, Cairo, Paris, Tokyo and more.
Agents of Interpol works on any iPhone or iPod touch running iPhone 2.0 software or later.