Macgamestore has released Clue Classic for the Macintosh, developed by Hasbro and GamesCafe. It costs $19.95, and a demo version is available.
Clue Classic is a new casual game based on the classic board game Clue. You have six suspects, six possible murder weapons and nine rooms in the mansion where the murder may have taken place. Using the process of elimination, you have to figure out who the killer is and how they did it.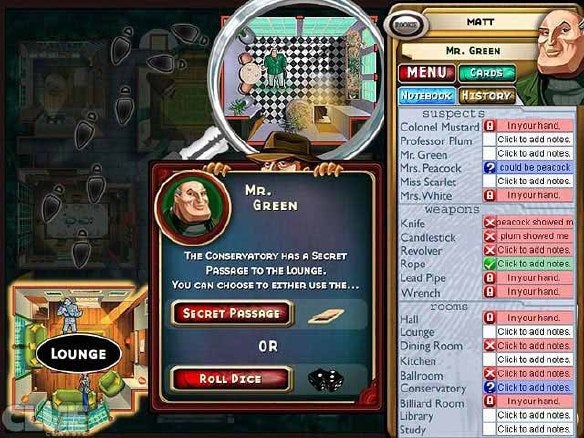 Clue Classic features a detective's notebook and tracks clues using a Move History. The game features classic Clue characters, as well.
System requirements call for Mac OS X 10.3.9 or later.