InstantAction, the 3D gaming site that runs in a Web browser, now works on the Mac. You can sign up and play now.
InstantAction is the work of GarageGames, the developers of the Torque Game Engine, a game development technology that supports the Mac and other platforms. The Web site leverages GarageGames technology to enable users to play 3D games online. Launched over the summer, InstantAction has, up to now, only worked on Windows PCs. Now the service is Mac-compatible, and allows Mac users to play against PC users online.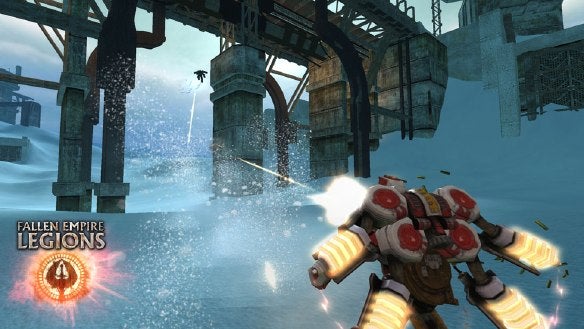 InstantAction for the Mac has gone online as an open beta for the moment, but Mac users can sign up and play Rokkitball, Marble Blast Online, Think Tanks and a new first-person shooter called Fallen Empire: Legions.
System requirements call for Mac OS X 10.4.11 or later. InstantAction runs on Intel Macs only, and requires Safari 3 or Firefox 2. Some games require an Nvidia GeForce 7 series, Radeon x1900 series or better.