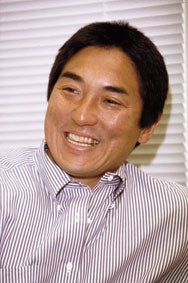 Editor's Note: This column originally appeared in the July 1993 issue of Macworld. The original title of this piece was "The F-15 vs. the Quadra 950." Which was a mistake. We've corrected it, 15 years after the fact.
When your country's Air Force calls, a red-blooded Macintosh owner goes. In this case, Lt. Gen. Thomas McInerney called to make me an offer I couldn't refuse: a ride in an F-15. I just had to get to Elmendorf Air Force Base in Anchorage, Alaska, and convince Beth, my wife, that this was a safe thing to do. Guess which was harder.
Why did General McInerney call? He read The Macintosh Way, in which I describe how in 1986 I offered to trade a Macintosh II prototype for a ride in an F-16. I responded to his offer within nanoseconds. "I'm your man, General."
The only way Macworld will let me write about an F-15 is if I compare it to the fastest Quadra, the 800. So here are the pertinent product specifications of both. (Try as I might, I couldn't figure out how to get a bar graph out of these specs.)
Quadra 800
F-15 Eagle
Primary Function
Graphics, desktop publishing, and other wimpy applications
Air-to-ground tactical attack
Weight
25.3 pounds
40,000 pounds
Height
14.25 inches
18.5 feet
Length
16 inches
63.8 feet
Speed
33 megahertz
Mach 2.5 plus
Crew
Owner and jealous spouse
Pilot and weapon systems officer (or scared Macworld Columnist)
Power plant
Motorola 68040
Two Pratt & Whitney F 100-PW-100 Turbofan engines with afterburners
Cost
$6399 (8MB of RAM, 1000MB hard drive)
$35 million
Preparations
Using a Quadra 800 is easy: you just have to find a dealer with one in stock, or an Apple-certified developer who'll buy you one through the developer discount program. Then you open the box, hook up a few cables, and you're set—at least until you start using Microsoft Word.
Flying in an F-15 is more involved. The process started at 0900 when a protocol officer picked me up at my quarters and took me to the base hospital. In my pseudomacho way, I asked if crashes were rare, and she responded, "Oh no, we've had two crashes already this year: one on a runway and one flew into Mount McKinley." Great—how will my wife know how to install fonts if I die?
At the hospital I had a medical examination by Edwin C. Telfer, Major, USAF, MC, FS (he'd have a tough time getting a screen name on America Online) to make sure I'd survive the flight. I passed, and he signed my Medical Recommendation for Flying or Special Operational Duty. (Maybe Apple should give IBM PC owners who are thinking of buying Quadras a medical examination too.)
Next I was fitted with boots, a flight jacket, jumpsuit, a G suit, gloves, and a helmet. Looking for all the world, in my opinion, like a Japanese Tom Cruise, I went through a 45-minute training session on how to get in and out of the cockpit.
Ingress is a piece of cake: Hooking up the headphone and microphone is no harder than plugging in an ADB keyboard. Hooking up the G suit is no harder than plugging in a SCSI cable. Strapping yourself in is no harder than tightening several seat belts.
Egress, however, can literally blow you away. Egress can mean ejecting, and I don't mean dragging an icon into the Trash Can or shoving a paper clip into the hole next to the disk drive. Ejecting means blowing off the hatch and exploding the seat out of the cockpit. It's more like initializing your hard drive by mistake—very quickly.
The next stop was a one-hour flight briefing. There I met the pilot, Colonel Don "Boots" Bower. I would have felt better if his nickname were Wings or Ace, but I wasn't going to offend the man who was about to take me to 18,000 feet, at Mach 1.2, and into 7.5-g turns.
After the briefing, we suited up and were driven out to the tarmac. It took a few minutes to get strapped into the plane, and then there was a 30-minute preflight check—à la checking for viruses while you start up a Mac. Then there was a 15-minute EOR (end of runway) check before we took off.
From the time I was picked up until we took off, four hours had passed, enough time for a typical Quadra 800 owner to produce a dandy, three-fold, four-color promotional brochure. An IBM PC owner could have installed MS Windows, but the PC owner still wouldn't be able to print. I, on the other hand, was ready to be airborne.
Driving Impressions
No matter what kind of macho experience you've had—any race car, any Disneyland ride, or any 486i workstation—there is no experience like flying in an F-15. Let me put it into perspective:
Sitting in the bubble of a cockpit with nothing obstructing your view, flying faster than the speed of sound, is like being next to God.

Taking a turn at 7.5 g's generates enough force to crush Jean-Louis Gassée's ego.

Seeing Mount McKinley upside down while doing a 3.5-g loop is more disorienting than getting a free System 7.1 upgrade from Apple.
The best part was when Boots let me "fly" the plane by putting my hand on the stick—the most power I've ever had between my legs—and doing an aileron turn. Clearly the designers of the F-15 had set the Mouse control panel to Fast: you steer an F-15 by thinking about putting pressure on the stick.
I could tell you more, but I am limited to one page, so I can't ramble on. Suffice it to say that after my flight I don't mind having my tax dollars go to the U.S. Air Force. By the way, you other branches out there, I'd be happy to write a column about Apaches, aircraft carriers, and tanks. All you have to do is ask.