TransGaming has announced the release of Ubisoft's Prince of Persia: The Two Thrones for Mac, available through TransGaming's GameTree Online download service. It costs $29.95.
Prince of Persia: The Two Thrones continues the long-running fantasy action game franchise with an all-new title featuring third-person action and combat with special moves and abilities.
In this installment, the Prince returns to Babylon from the Island of Time with Kaileena, his beloved. The prince is captured and Kaileena sacrifices herself to unleash the Sands of Time in order to save him. Cast out as a fugitive, the Prince soon discovers that he has a dark side to continue with; one that gradually possesses him.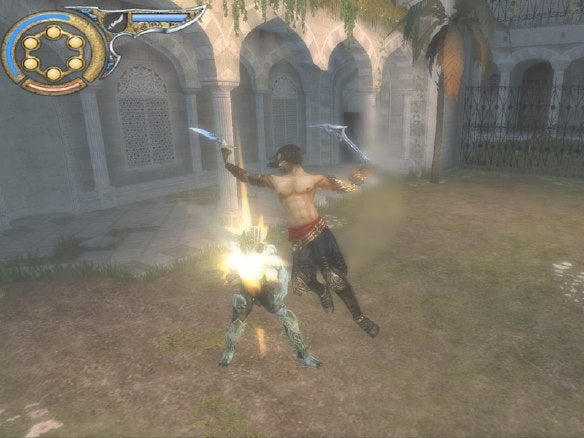 The prince can manipulate time by slowing it down and rewinding it, enabling him to take on more powerful enemies; he can also engage in chariot combat; you music solve story-driven puzzles in order to push the game forward.
Prince of Persia: The Two Thrones requires Mac OS X 10.4.11 or later, an Intel Core Duo processor, 1024MB RAM, ATI X1600, Nvidia 7300 GT or X3100 Intel-integrated graphics chip or better and 1.6GB of hard disk space.
Because the title is available for download from GameTree Online, you don't have to visit a store to buy it—you'll be able to play it right away after you download it.
Prince of Persia: The Two Thrones is rated M for Mature by the ESRB.