Blizzard Entertainment's forthcoming Wrath of the Lich King expansion pack for World of Warcraft will hit store shelves in November. The company has updated system requirements for the new game expansion, and they're higher than previous releases.
Blizzard's updated system requirements for Wrath of the Lich King now call for Mac OS X 10.4.11 or later, a G5/1.6GHz or faster Mac with 1GB RAM, and ATI Radeon 9600 or Nvidia GeForce Ti 4600 or better 3D graphics with at least 64MB VRAM.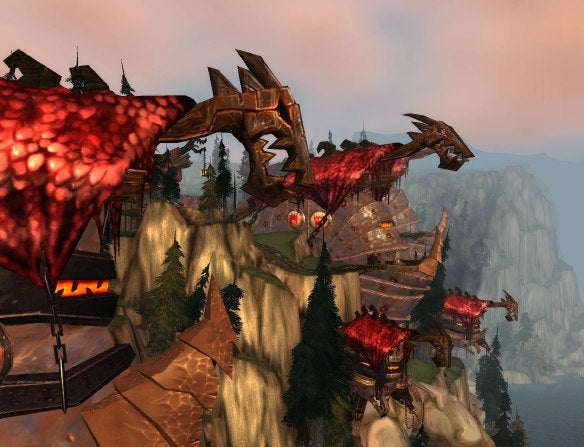 Those system requirements are higher than the game currently demands; if your hardware is currently capable of playing World of Warcraft but it doesn't meet those specific criteria, don't panic. The game will continue to work with the new expansion pack, but chances are it will run slowly in detailed, heavily populated environments.
Wrath of the Lich King is the second expansion pack to be released for World of Warcraft, which first saw the light of day in late 2004. The massively multiplayer online game is Blizzard's biggest hit, garnering millions of users around the world, and it's available for both Mac OS X and Windows. Players share an online experience in the fantasy world of Azeroth, populated by humans, Orcs, Night Elves and other mysterious and fantastical creatures.
Blizzard released The Burning Crusade, the first expansion pack for the game, in early 2007. It enabled World of Warcraft users to expand their characters' experience points, visit a new continent, go on new quests and engage in new challenges. Wrath of the Lich King continues that experience, opening up a new continent for exploration and lifting the level cap from 70 to 80.
A new hero class, the Death Knight, has also been added to the game, a new twists have been added to player versus player combat, such as siege weapons and destructible buildings. New quests, dungeons, monsters, items and recipes have been added, along with a new profession called inscription.
Wrath of the Lich King is being released both in a standard version for $39.99 and a Collector's Edition, bundled with additional content like an art book, soundtrack CD, making of DVD and more, priced at $69.99. As with all previous World of Warcraft releases, Wrath of the Lich King ships on the same disc for Mac and PC.