Well, I got my wish. Last week, I wrote that I was hoping that Apple would finally give us a non-crippled video system in the MacBook, and on Tuesday, the company certainly delivered. The new MacBook will unquestionably perform better graphically in leaps and bounds compared to its predecessor. I'm not the only one who feels this way, either—a straw poll of Mac game developers shows unanimous support for the new graphics system.
Apple has changed motherboard designs with the MacBook, MacBook Air and 15-inch MacBook Pro line, and instead of using an Intel-sourced motherboard design (and Intel integrated graphics), it's using an Nvidia-sourced design that uses Nvidia's 9400M graphics instead.
Like the Intel GMA X3100 that preceded it, the 9400M is still a component integrated on the motherboard, but the difference is in the capabilities and performance.
Apple says that the new Nvidia part is up to five times faster than the Intel chipset (actually, according to Apple's benchmarks, it's six times faster running Call of Duty 4). It's still only a fraction (about half) the overall speed of the Nvidia GeForce 8600GT chip found in Apple's 17-inch MacBook Pro, for example, but that's a world of difference for the average MacBook buyer who wants to go out and buy the latest game for the Mac and expect it to run.
It also helps that the 9400M uses 256MB of shared memory on the motherboard. This is twice as much as the X3100 could manage, and that means the new MacBook will be able to hold more information on 3-D textures and other details in memory, resulting in faster, better looking graphics. Allocating shared memory isn't as fast as having dedicated VRAM—as you find on MacBook Pros—but the healthier-sized buffer will certainly aid big games.
Beyond performance, the 9400M is more capable than its predecessor. It's up-to-date with lighting and shading capabilities that are needed to run newer games, so they'll not only run faster than they would have on an X3100-equipped MacBook, but they'll look better, too.
There's another benefit too, and I alluded to it in my previous blog post: This MacBook should be able to execute Open Computing Language (OpenCL) code in Snow Leopard, the next major update to OS X. So the new MacBook will be a reasonable computer for someone who wants to use the latest and greatest Mac OS X software once it ships.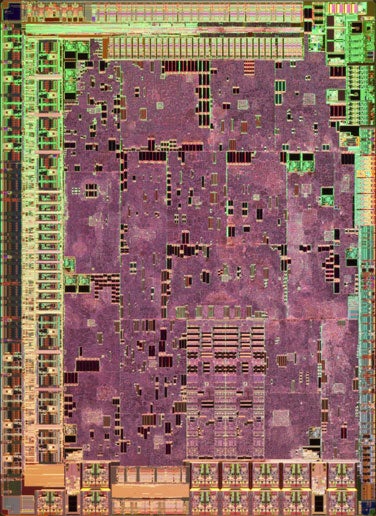 Veteran Mac game programmer and director of development at Aspyr Media, Glenda Adams, called the 9400M "a big win for gamers."
"It should let us be able to support the MacBooks for a lot more games than before," Adams said. She added that Aspyr wants to get their hands on new MacBooks soon to qualify the system for "a lot more games" than they could with its predecessor.
Andrew Welch, president of long-time Mac shareware and iPhone game maker Ambrosia Software, is equally sanguine. He said the 9400M is "definitely nice to see," especially since Apple is selling so many laptops.
Colin Lynch Smith, vice president of independent Mac and iPhone game maker Freeverse Software, called the new MacBook "awesome."
"Finally, MacBooks promise to be great gaming machines as well as great computers," said Smith. But Smith doesn't expect the new MacBook to appeal to "hardcore" gamers any more than any other Mac has—for those few, specialty rigs from brands like Alienware continue to rule the roost.
"For the vast majority of users, if they can run AAA titles at decent settings on the MacBook, that's a huge win for them and Apple," said Smith.