Digital Heaven on Wednesday announced the release of Loader for Final Cut Pro. It costs $49.
Loader is designed to simplify the process of importing media into Apple's Final Cut Pro. Loader works with Final Cut Pro, launching and quitting automatically, and appears on the left side of the screen as a tab. You can drag iTunes files and files or folders in the Finder onto the tab. Loader then copies them in the background to the media folder linked to that project.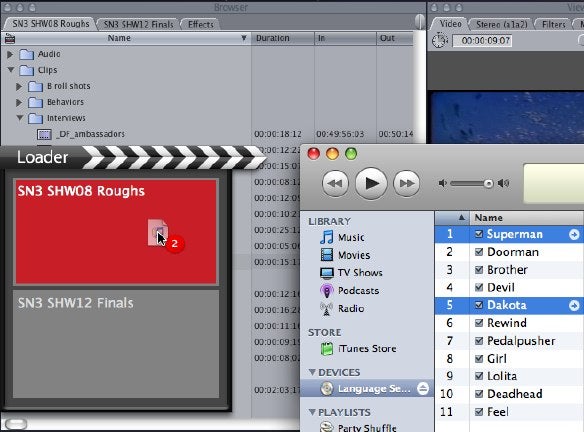 Audio file formats including .caf, .m4a and .mp3 are automatically converted into a 16-bit 48kHz AIF file before import. The copied files are then sent to a new bin in Final Cut Pro.
Other features include the ability to sort copied media into subfolders based on the file extension. Loader automatically creates subfolders for audio, graphics and movie file types, and you can change settings.
Loader requires Final Cut Pro 6.0.2 or later.