Editor's Note: The following article is reprinted from Macworld UK. Visit Macworld U.K.'s blog page for the latest Mac news from across the Atlantic.
iPhone application developer Steve Sheraton of Hottrix is suing brewery giant Molson Coors—makers of Carling—for over $12.5 million in damages for allegedly copying his $3 beer-pouring app, iBeer.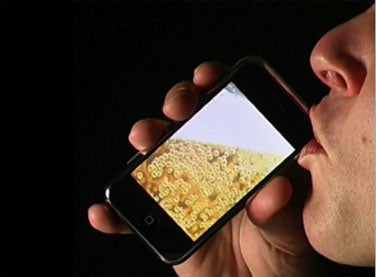 Coors/Carling offer a free beer-pouring application through iTunes, but Sheraton is claiming the brewery illegitimately lifted his idea in order to advertise Carling.
iBeer uses the iPhone accelerometer to simulate a glass of lager being poured and then drunk. Sheraton claims he was initially contacted by Coors UK ad agency with a view to license the software, but the brewery later turned to another firm to create the nearly identical app, iPint. (While available in the U.K. version of the iTunes Store, iPint is not currently offered in the U.S. store.)
Sheraton is arguing that the brewery's introduction of a similar application at a lower price, and the history of dealings between the firms, constitutes and offence which "significantly impair the downloading of iBeer."
Note: When you purchase something after clicking links in our articles, we may earn a small commission. Read our affiliate link policy for more details.