Aspyr Media announced Tuesday it is shipping the Macintosh and PC version of Guitar Hero: Aerosmith, a standalone game based on Guitar Hero III: Legends of Rock. The game costs $39.99.
Guitar Hero: Aerosmith features 40 new rock and roll tracks to play using the USB-based guitar included with Guitar Hero III: Legends of Rock. As the title implies, the game features the music of classic rockers Aerosmith. Many of the songs have been remastered especially for the game, and tracks include artists that have also performed with Aerosmith or inspired the band in some way.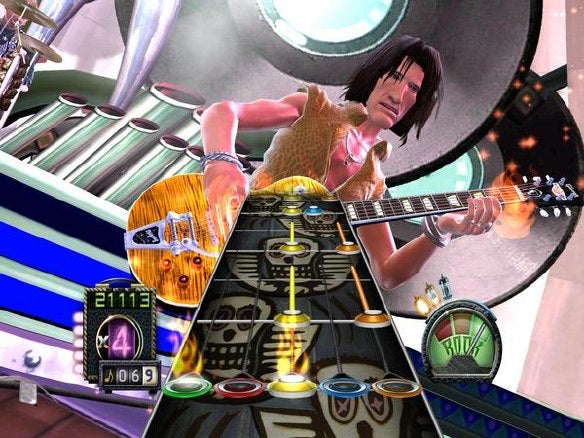 This standalone version doesn't require the original Guitar Hero III to play, though it'll help if you have it, since that release included a USB guitar that makes the game a lot more fun. If you haven't bought Guitar Hero III, you might want to wait until November 3, 2008, when Aspyr will release a bundle that includes the original game with Guitar Hero III: Aerosmith for $79.99.
Both games are rated T for Teen by the ESRB.
Mac system requirements call for Mac OS X 10.4.11 or 10.5.4, Intel Core 2 Duo processor running at 2.0GHz or faster, 1GB RAM, 7.1GB hard disk space, ATI Radeon X1600, Nvidia GeForce 7300 or better 3D graphics with at least 128MB VRAM and DVD-ROM drive.