Equinux has announced the release of CoverScout 3, a new version of its album art finder for iTunes. CoverScout costs $39.95.
CoverScout helps you scour the Internet to find optimal examples of album art to suit your iTunes library. It integrates an editor and automatic workflow tools. You can custom-fit print templates and print out CD covers and inlays, as well.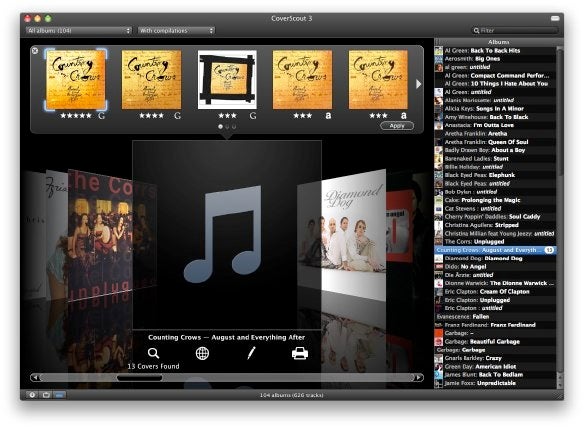 New to the version 3 release is a new interface that works similarly to Apple's Cover Flow technology, which lets you more intuitively navigate your record collection by providing you with images of each album cover.
CoverScout lets you search sites including Amazon.com, Walmart.com and Google Image Search to come up with matches (you can add additional sources as necessary). Once you've found an image you're happy with, CoverScout lets you rotate, crop, scale and adjust colors. You can also use your iSight to image a rare album cover if you're a collector.
Other new features in CoverScout 3 includes search with options, Quick Look support, and the ability to automatically apply cover art based on your already-set preferences.
System requirements call for Mac OS X 10.5.