NCsoft has announced the release of two new updates to Lineage, its long-running massively multiplayer online game for Mac OS X and Windows. Lineage and its new expansion packs are available for download from the NCsoft Web site. Lineage can be downloaded for $9.99; after seven days, players must pay $15 per month to play the game.
Lineage is a fantasy role-playing game with a focus on siege warfare in which you assume the role of a knight, wizard, elf, dark elf, prince or princess as you explore a medieval world chock-full of magical beings and monsters, castles, forests and dungeons filled with creatures and treasure.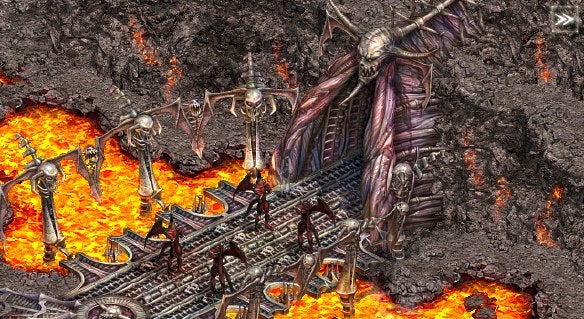 As a massively multiplayer online game, you share the Lineage world with other players, both on the Mac and Windows PCs. All of the graphics are rendered from a quarter-angle view, and the game has gone through numerous episodic updates since its initial release.
The new update consists of two new expansion packs to Lineage. "Episode 6: The Lastavard—Inevitable Destiny" and "Episode U" both add many new encounters to the game, and give players new skills to master and new activities to try.
Lineage was originally developed for the Korean online game market in 1998 and brought to the U.S. several years ago. It helped NCsoft establish a beachhead in the United States, where it has since released other online games such as Guild Wars and City of Heroes, as well as Lineage II—though the original Lineage remains its only Mac-compatible offering.
The release of two expansion packs is NCsoft's attempt to revitalize Lineage, which has gone quiet in recent times as the company has undergone many changes and has tried to refocus its efforts in various areas. NCsoft has released a newly designed Web site to accompany Lineage, as well.
System requirements call for Mac OS X 10.1.2 or later, 256MB RAM and 5GB hard disk space.