Kavasoft has introduced KavaMovies, which it bills as "the Mac movie database." It costs $35 and is available for download as a demo.
KavaMovies connects to the Internet and downloads information about each of the movies in your collection. You can make a list of all the movies you want to see, get information about movies and actors, or click on a movie you like to get ten recommendations for other movies you might like. KavaMovies also lets you generate a master list of all the movies you're most likely to enjoy based on the movies in your personal database.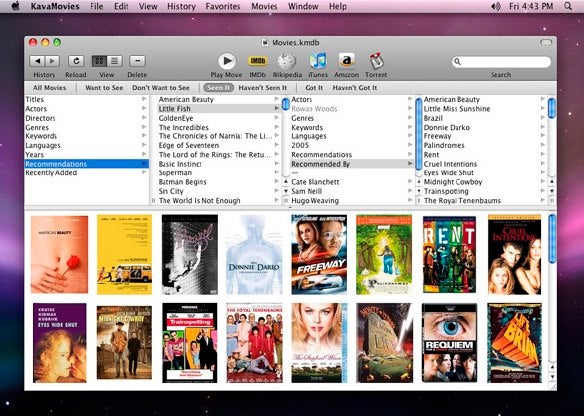 Toolbar buttons let you buy movies from Amazon.com on DVD or download them from the iTunes Store. The software also incorporates BitTorrent search and download.
System requirements call for Mac OS X 10.5 or later.