Legacy Engineering Group has released a USB joystick that looks and performs just like the joystick included with the classic Atari 2600 video game console. It costs $14.99.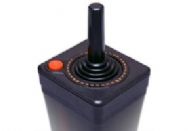 The stick is a standard USB input device, and incorporates a single fire button. No drivers are necessary; it works out of the box with Mac OS X, Windows and Linux operating systems.
The stick is ideal for MAME and other emulation software products designed to enable old arcade and computer games to run on the Mac, according to the company. It also works with commercially-released games that support joystick or gamepad input.
Note: When you purchase something after clicking links in our articles, we may earn a small commission. Read our affiliate link policy for more details.