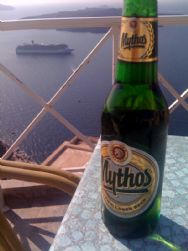 As I write this, we are on the penultimate day of the MacMania 8 Mediterranean cruise – five countries and eight ports of call in ten days.
This was my first MacMania Cruise and my first time on a cruise ship so I had little information to go on as to how this would all come together – and, for the most part, it has gone about as well as can be expected.
The toughest job on board the Costa Atlantica isn't that of Captain Fenza or the ship's Cruise Director – that title goes to the organizer of MacMania 8, Neil Bauman of InSight Cruises.
Neil not only has to make sure everything goes smoothly from a technical point of view but he also has to make and keep a large group of notoriously finicky people (Mac users) happy and enjoying themselves and sometimes, that's just not possible. But Neil does a great job being as helpful as he can while remaining as diplomatic as possible.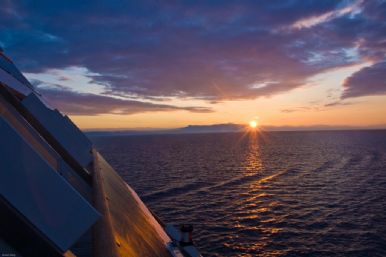 As a veteran MacManiac said to me, "The ship gets smaller the longer you are on it." As a metaphor, that's true. You begin to fall into the rhythm of the ship – activities, embarking and disembarking, understanding what the ship's crew are asking and expecting of you, the ebb and flow of life on board a ship. It's less romantic than I make it seem but also less hectic than the first 2 days make it appear.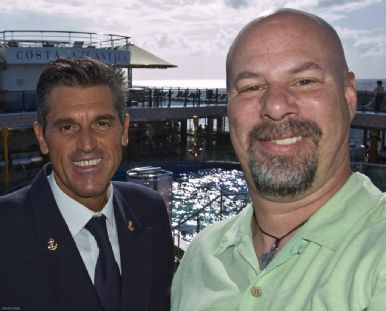 I had a unique opportunity to visit with the Captain on the bridge and asked him if the ship feels different without the passengers (the ship is going into dry dock for 2 weeks after this cruise is over). I meant in a physical sense but, as he is Italian, he took it differently and answered, "Si, si, si! The ship, she has no soul without the passengers."
The challenges of being aboard ship are all about adjusting – adjusting to the ship's gentle rocking motion, to the time schedule of excursions, meals, events and to the MacMania schedule of classes and seminars. It's not all that hard but it's not quite a vacation lying on the beach in Hawaii, either.
I've asked more than half the participants in MacMania 8 what the best part of the cruise is and Alexander Ogilvie, an expat Canadian who lives in Spain had the representative answer. Surprisingly, he didn't say the classes or life on board ship or even the incredible sights we've seen in the past ten days. He said, "It's the camaraderie of the people who are on this great adventure with me."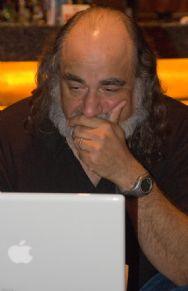 It really has been a incredible experience. The MacMania segment has been a lot of fun with enthusiastic students and teachers. The MacManiacs are a great mix of newbies and veterans alike, both to cruising and even to the Mac. The "inGenious Bars" have been populated each day with folks getting on the internet, asking and answering questions, showing off their photos and just having a drink while chatting and making friends.
The excursions have been the opportunity of a lifetime. From Italy in general to the ruins of Pompeii, the magnificence of the Great Pyramids at Giza, the spectacular beauty of Santorini or the simple pleasures of having Turkish beer with new friends in a marina cafe in Marmaris, Turkey, I'm glad I went on this cruise.
I've met people I wouldn't have met in any other way, I've talked in depth with people I only get to say ten rushed words to at Macworld Expo and I've seen sights that, to quote David Pogue, "have overloaded my visual cortex and made me cry uncle".
It hasn't been all sunshine and happiness (for example, the ship's excursions feel very rushed and, for computer geeks, 2k/s net access is like water torture) but overall, it has been a truly unforgettable experience.
The next two MacMania cruises are to China in 2009 and South America in 2010. if you've always wanted to visit those places and and like cruises in general, I'd recommend going – you won't regret it.
Shawn King is the Host/Executive Producer of Your Mac Life.