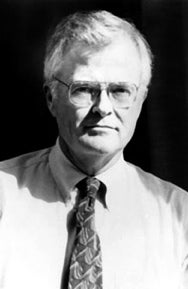 What's a company to do when it has no leg to stand on for making knock-off products? Why, retaliate, of course. The best defense is a good offense, and Psystar aimed to get all offensive by accusing Apple of violating antitrust laws.
Unfortunately for the boys from Miami, U.S. District Court Judge William Alsup has told Psystar to stick it, dismissing the company's monopoly allegations against Apple. Alsaup points out that the company can not both have its delectable baked goods and consume them as well:
"Indeed, Psystar's allegations are internally contradictory. Psystar alleges that Mac OS is, by definition, an independent and unique market. That is, Mac OS, by definition, admits no reasonable substitutes," Judge Alsup wrote in his ruling. "Psystar further avers, however, that Apple engages in the alleged anti-competitive conduct "in order to protect its valuable monopoly in the Mac OS market and, by extension, Apple-Labeled Computer Hardware Systems from potential competitive threats," and that Apple's "unreasonable restraints on trade allow APPLE to maintain its monopoly position with respect to the Mac OS and Apple-Labeled Computer Hardware Systems submarket."
Well, unfortunately for Psystar, if that was their best defense, then they're going to have trouble with the next round; they've got twenty days to amend their complaint and bring it before the judge. After that, the case moves ahead with a proposed trial date of November 9th, 2009.
Geez, we've got to spend another year with these guys? Please shoot me now.