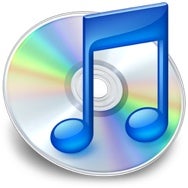 For those not in the know, Apple released the iPhone and iPod touch Software Update v2.2 late night yesterday. The update, which is free for all iPhone users and iPod touch users with firmwares 2.0 and above, brings in a lot of enhancements to Google Maps, including the much hyped Street View, and the ability to download podcasts over-the-air.
But that wasn't the only software update to grace Apple's servers yesterday. As is usually the case, a minor iTunes update accompanied the firmware update. This update, which bumps the version number up to 8.0.2, contains the following fixes:
Addresses a quality issue creating MP3s on some computers.
Fixes a connectivity issue with the iTunes Store when using some Internet proxies with Mac OS X.
Improves accessibility with VoiceOver.
The 60.3MB update can either be downloaded via Software Update or through the Apple website. It ought to be noted though that this iTunes update is not a prerequisite for installing the firmware update on your iPhone or iPod touch.