The Beatles/iTunes saga has a storied and colorful past. Rumors that the Beatles' full discography would soon be available for digital download have been swirling for almost as long as the iTunes Store has been in existence. There were even some extremely unfounded rumors that Apple would have a SuperBowl ad a few years back to announce the Beatles inclusion on iTunes along with a special Beatles-themed iPod. Which, for those of you who are not students of history, never actually happened.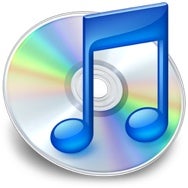 And, according to Sir Paul, it looks like you still won't be able to buy Beatles music from iTunes anytime soon. Speaking to the Associated Press, Sir Paul says that talks between EMI (the company that owns the Beatles recordings) and Apple Corps (which is the Beatles' holding company) have reached an impasse. I imagine the obstacle is something along the lines of EMI wanting to sell the music digitally (sans DRM, I would presume, since EMI was one of the first record labels to embrace DRM-free downloads) and Apple Corps not being that keen on the idea. This is just a theory though—the actual impasse might be much more complicated, involving magic, mystery, walruses, and plasticine porters with looking glass ties.
At least this delay gives you more time to scrimp and save your money for all those delicious Beatles downloads. Until then, why not reenact some history and buy a CD?
[via paidContent]