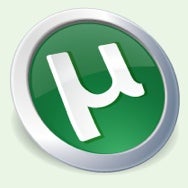 After months and months of rumors and no application to use, µTorrent has come to Mac as a beta. A long time ago, I was desparate for this application to come to Mac, since we didn't have many good Bit Torrent client options. But in the meantime, we've gotten Transmission, so it wasn't as important.
That said, I'm still thrilled to see another Windows application make the transition. The big features of this particular client are small size, small memory footprint, fast speed, and a very strong feature set. We're not talking about a Vuze-style feature set (aka bloat) either, but about support for Bit Torrent features that will enhance your downloading (such as distributed hash tables and a torrent file watch folder).
Transmission fans may have trouble finding a compelling reason to switch to µTorrent, as similar priorities were involved in the development of both applications and it's evident in both the feature set and the user interface. Unfortunately, I haven't gotten a chance to kick the tires and take the beta application out for a spin quite yet.