Canon was the first company to offer a digital SLR camera for less than $1,000. Since that first Rebel burst onto the scene, the market for sub-$1000 DSLRs has become much more crowded. But with the release of the EOS Rebel XSi ( ), Canon has once again redefined the category.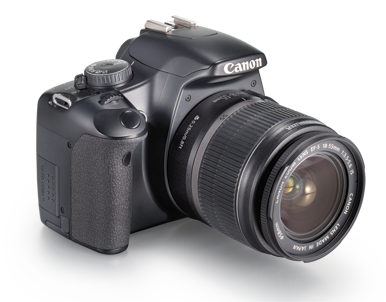 It would be easy to call the Rebel XSi a "beginner DSLR," because of the camera's price and its position in the product line. But the fact is, the XSi's image quality is as good as that of Canon's EOS 40D, even though the XSi costs almost $350 less. It has a larger LCD than previous Rebels, and a Live View feature allows you to use that large LCD to frame your shot.
The XSi comes with a 12-megapixel sensor and a Digic III image processor (up from 10 megapixels and the Digic II processor in the previous generation of the Rebel line), as well as a much improved 18mm-55mm kit lens. The body and handgrip have also been tweaked, making the Rebel XSi more comfortable to handle. Even in an increasingly crowded market, the Rebel XSi is hard to beat.
Read our full review of the Canon EOS Rebel XSi ($700, body only; Canon).
Go back to our list of Eddy winners