People have been waiting for a Mac-compatible version of Logitech's acclaimed diNovo Edge keyboard since the Windows model was released back in 2006. They finally got it in 2008, and the diNovo Edge Mac Edition ( ) was worth the wait.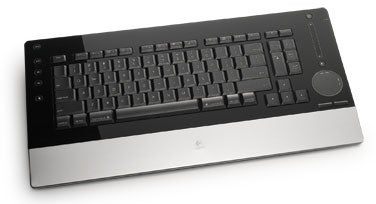 While the polished-Plexiglass body and aluminum wrist rest look great, the keyboard's features are what really set it apart. Logitech started with great-feeling, properly arranged keys, and then it added a slew of Mac-specific functions, dedicated iTunes-playback buttons, a built-in trackpad for mouse control and scrolling, a touch-sensitive volume slider, and backlit amber status indicators. Throw in a rechargeable battery and charging dock, Bluetooth wireless connectivity, and useful (and stable) customization software, and you've got the complete package (except for a numeric keypad).
The diNovo Edge Mac Edition is the new standard in Mac keyboards, and get this: While it's certainly pricey, it costs $20 less than the Windows version. When's the last time that happened?
Read our full review of the Logitech DiNovo Edge Mac Edition keyboard ($160; Logitech).
Go back to our list of Eddy winners