Photoshop Lightroom, Adobe's first attempt at a photo-management and -editing tool for photographers, was a solid application when it was first released in 2007. Photoshop Lightroom 2.0 ( ) is even better.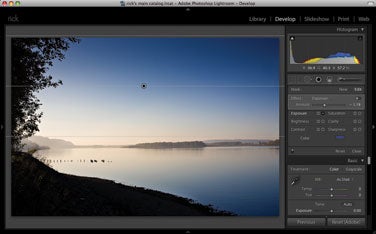 Many of Lightroom 2.0's improvements are small ones in the areas of usability and productivity, but together they make managing your photos much easier. Adobe has also significantly expanded Lightroom's editing functionality (particularly with the the new Adjustment Brush and advanced filtering capabilities), so users can now do without a separate photo editor such as Photoshop or Photoshop Elements.
The update smoothly works with you as you organize and edit your photos; by focusing on improving the little things, Adobe has intelligently upgraded an already strong product.
Read our full review of Photoshop Lightroom 2.0 ($299, upgrade, $99; Adobe).
Go back to our list of Eddy winners