It's a Web 2.0 world, and Flock 2.0 ( ) has established itself as the browser of choice for people who actively participate in the increasingly social Net.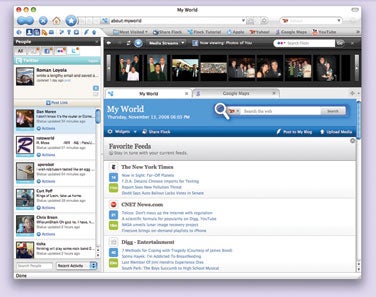 Based on the same code used for Firefox 3—and sporting that browser's security and performance features—Flock is specialized for social networking. It has tabs for logging into Web 2.0 mainstays such as MySpace, Twitter, and Facebook, with easy links for poking, messaging, and sharing links with your friends. A built-in Photo Uploader tool supports image-sharing sites including Flickr and Photobucket. Bloggers can set up Flock with login information for their LiveJournal, TypePad, WordPress, or Blogger accounts, and then write and post entries directly from the browser. Throw in an elegantly designed RSS reader for tracking all your feeds, and you have a one-stop app for staying connected with your online world.
Read our review of an earlier version of Flock (free; Flock).
Go back to our list of Eddy winners