If you want to run Windows, Linux, or other operating systems on your Intel-powered Mac, VMware Fusion 2 is currently the best way in this fast-moving market to do so.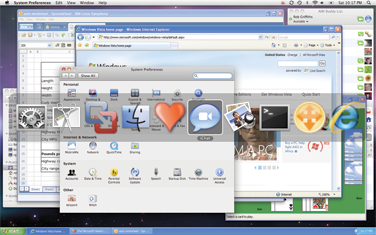 The new version of Fusion is even better than the Eddy-winning first release (and it's free to purchasers of that release): many problems in the first version—limited "snapshot" backups and the fact that Fusion's Windows integration mode (Unity) worked only on one screen—have been addressed. Support for DirectX has improved, and many recent Windows games (and other 3-D apps) run fine in Fusion. You can now mirror Mac folders to your virtual Windows machine, and even open Mac documents with Windows apps (and vice versa). Automatic printer setup means you can print simple documents without installing drivers in Windows.
If you decide Fusion is good enough for all your Windows needs, you can use a built-in converter to import your Boot Camp Windows installation to a full virtual machine. For Linux fans, there are now easy installation modes for a few Linux distributions, as well as the Unity mode, for integrating Linux windows with OS X windows.
Despite all these new features, Fusion 2 is actually more efficient than its predecessor, using less CPU power. Simply put, right now Fusion 2 ($80, upgrade, free; VMWare) is the best way to run Windows—and many other operating systems—on your Mac.
Go back to our list of Eddy winners