Apple Recommends Passive/Aggressive Virus Support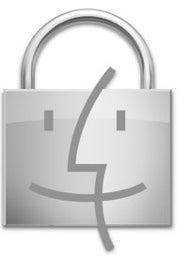 What's the holidays without a little passive/aggressiveness from the family?
Well, you got it over the past week. First the Washington Post's Brian Krebs noticed an update to an old technical note that suggested Mac users use virus protection, which he says Apple "quietly published." What, is there supposed to white smoke and a parade of a hundred circus clowns when a technical note update gets pushed out to the web site?
Krebs found this tiny bit of an obscure technical note odd, as he got a different story from Apple retail employees. Good lord! It's like that little bent-back part of the white of the nail on the left index finger doesn't know what the grit under the right pinky is doing!
On the passive/aggressive scale, Krebs's blog post is like your Aunt Edna wondering aloud at the dinner table why you're having a glass of wine when you're always on Uncle Larry for his alcoholism.
Apple's response wasn't much healthier emotionally, though. They pulled the note.
That's kind of like glaring at Aunt Edna and pouring the glass of wine out on the floor.
Ach, see, now it's awkward.
Fortunately, Rich Mogull offers some sanity. The Macalope thinks maybe the two of us will retire to the TV room to watch the game and drink beer in peace.
Read more…
It Works, As Long As The Workers You're Downsizing Are Named Mo, Larry And Curly
This is a little dated, but the Macalope came across this hilarious title and lede on Electronista/MacNN a couple of weeks ago and forgot to post about it:
Palm cutting jobs to gain ground on Apple, RIM

Palm is responding to its recent losses by trimming its workforce of 1050 employees, in an effort to remain competitive against the iPhone 3G and the various BlackBerry models.
Wow! That is awesome! It's almost like a perpetual motion machine! But, hey, Palm, the Macalope has an idea! Why not fire everyone and leapfrog the iPhone and BlackBerry?!
The piece mentions that Palm has hired former Apple execs Jon Rubinstein and Mike Bell, but is "Palm spokeswoman Lynn Fox" the same Lynn Fox who worked at Apple during the MacBook wireless fiasco?
Next Palm will be poaching the sous chefs from Caffe Macs. Dammit, when will that Apple magic kick in?!
I'm Shocked, SHOCKED, To Find There's Marketing Going On Here!
Looks like Apple's ads have put some pantaloons into a twist, particularly the pantaloons of one William Gillis, a former executive of Chicken of the Sea (no, really). Gillis's legal complaint centers around the "twice as fast" claim of Apple's 3G iPhone ads and alleges that Apple and codefendant AT&T conspired to dupe customers.
Is Gillis new around here or something? Isn't gratuitous advertising the American way? It's not like Apple misrepresented something dangerous as something safe.
Personally, the Macalope's standard for these things—which should not be mistaken for a legal opinion, which the brown and furry one is singularly unqualified to offer—is "Is it ever true?" Because obviously the company's going to show ads where the product is operating at its fastest. Expecting them to film ads where it's laboring under the worst possible conditions is just silly. Or British.
That's why he thinks Gillis would have a better case if he focused on the "half the price" claim in Apple's ads. The 3G iPhone can actually be faster than twice as fast as an EDGE iPhone, but—when you consider the total cost of ownership—it can never be half the price.
But, far be it from the horny one to tell a former food company executive how to run his vanity retirement litigation. Enjoy those golden years, Bill!
Plotting… scheming… seeing conspiracy around every corner…
Seriously, this is AT&T we're talking about here. There's no jury in the world that wouldn't acquit them on the grounds of simply being incompetent.
(Disclaimer, the Macalope holds an insignificant number of Apple shares.)