Tapulous has announced the release of Christmas with Weezer, a game for the iPhone and iPod touch. It costs $4.99 and is available for purchase at the App Store.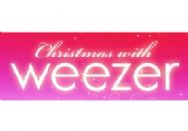 A music beat game based on Tap Tap Revenge, one of the App Store's top free apps, Christmas with Weezer features holiday-themed music from the rock band Weezer. Six tracks are included, and two tracks from Weezer's Red Album have been included for players who get to hard mode.
New game features in Christmas with Weezer include tap and hold, multi-taps, three new themes and a children's (Kids) mode.