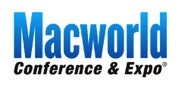 I just got off the phone with Paul Kent, IDG World Expo vice president and general manager, in the aftermath of Apple's announcement that Steve Jobs won't keynote the show and that Apple will pull out of the show after 2009. Here's Kent's complete statement:
"We are on track for a terrific show this year, with strong attendance and nearly 500 exhibitors showcasing their products at this January's event. Macworld Conference & Expo has thrived for 25 years due to the strong support of tens of thousands of people in the Mac community worldwide who use Macworld as a way to find great products, partake in professional development training and cultivate their personal and professional networks.

"We are committed to serve their interests at the Moscone Center, January 4-8, 2010. Future events will continue to provide quality education, dynamic product viewing and will additionally focus on the amazing ways people are putting Apple products to work across all endeavors from desktops to iPhones to games to music.

"We look forward to many successful years of Macworld to come."
IDG World Expo, like Macworld.com, is owned by IDG.