Apple on Wednesday evening released the Pro Applcations Updates 2008-005, which includes an updated version of Color, Apple's finishing and grading tool for Final Cut Studio. It also addresses general performance issues and improves overall stability for Apple's pro applications.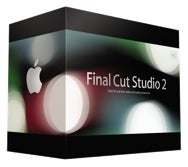 The Color 1.0.4 update addresses three issues. XDCAM EX, HD, and 422 clips can now relink properly; problems with the Color UI not accurately reflecting changes made to the ISO parameter in the RED tab of the Primary In room have been fixed; and clips no longer scale up after adjusting the spread parameter of the Blur node.
Apple introduced Color, part of its Final Cut Studio 2 suite of professional video and sound applications, in April 2007 at the National Association of Broadcasters (NAB) trade show in Las Vegas.