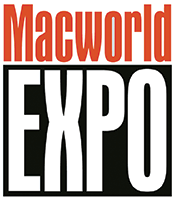 Everyone loves a good origin story. So with Apple's decision to pull out of Macworld Expo after the 2009 event causing many in the Mac community to reflect on the end of an era, perhaps it's instructive to turn our gaze back to the very first Macworld Expo, held in January 1985.
That's the idea behind this op-ed piece in Thursday's San Francisco Chronicle penned by David Bunnell, who not only founded Macworld Expo but Macworld magazine as well. It's a short-but-sweet article containing a number of Expo Fun Facts, including:
The first Macworld Expo only occupied half the floor space at Moscone Center, sharing the rest of the exhibit hall with a boat show.
10,000 people showed up at the first Expo—double what organizers had expected.
Steve Jobs was not one of those 10,000 people. According to Bunnell, the Apple co-founder didn't attend an Expo until 1997.
There's also this observation from Bunnell, which I think holds true nearly 25 years after the fact:
[Then-Apple CEO John] Sculley was totally jazzed about the Expo. For him, its success proved that Apple-users were devoted to the company and to the Macintosh. Apple wasn't merely a computer company; it was a more like a spiritual reality to many of them.
All in all, it's a good read full of fond memories, interesting tidbits, and sage advice should you be planning on having Steve Jobs sit next to a beloved local newspaper columnist at your next fancy dinner party.