Feral Interactive announced Monday plans to release its long-awaited Macintosh conversion of Black & White 2 during the week of Macworld Expo. It's coming January 6, 2009 and will cost $49.95.
Black & White 2 is a real-time strategy game originally developed by Lionhead Studios, the game maker headed by legendary designer Peter Molyneux. You reprise the role of a god in search of followers on the world of Eden. You derive your power from the worship and adulation you receive from the populace. The decisions that you make affect whether or not you rule through love and benevolence or through intimidation and fear.
Times have changed since the original game — weapons have been invented and humans have learned to harness the forces of nature. It's in this environment that you have been recalled to the world of Eden. The game also includes the "Battle of the Gods" expansion pack, which adds new challenges like the threat of a rival god.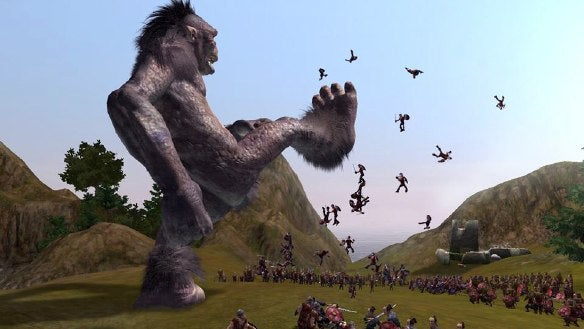 Feral will be showing the game off and will have copies to sell at its booth at Macworld Expo in San Francisco, in location 2530 in the South Hall.
System requirements call for an Intel-based Mac operating at 1.8GHz or faster, 512MB RAM, 128MB graphics card, DVD drive, 5.1GB hard disk space and Mac OS X 10.4.8 or later. The game does not support Intel GMA graphics, found in older MacBooks, Mac minis and some low-end iMacs.
Note: When you purchase something after clicking links in our articles, we may earn a small commission. Read our affiliate link policy for more details.