We've already given out our awards for the top Mac products of 2008. Now, iPhone software gets its turn in the spotlight.
The iPhone software updates introduced by Apple this year delivered plenty of benefits to iPhone and iPod touch users—so many that the iPhone 2.1 update captured one of those aforementioned Editors' Choice Awards. But easily the greatest benefit delivered by this new generation of software has been the ability to download and install third-party software on your mobile device of choice.
And iPhone and iPod touch users agree. Since Apple's App Store opened its doors in July 2008, users have rung up more than 300 million downloads of the games, productivity boosters, and other apps that line the store's virtual shelves. Clearly, you're excited about what the App Store has to offer.
And we're excited, too. We're continually searching through the more than 10,000 programs available for download from the App Store, trying to find the best tools for being more productive, staying in touch, getting creative, blowing off steam, and more.
All this week, we're highlighting our favorite App Store offerings. In this first installment, we're focusing on games. All work and no play makes for a dull iPhone. The 10 games featured below will help you decompress in style.
Best use of tilt technology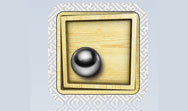 Tilt isn't just a gimmick for iPhone games that let you turn a steering wheel. Labyrinth ( ) shows you just how successfully this control feature can be used. Modeled after wooden puzzle games that have been around for decades, Labyrinth from Codify AB has you maneuver a metal ball through a maze filled with holes. The $7 game has a bunch of built-in puzzles, and you can download hundreds more online. Codify AB has steadily made improvements; a recent update lets you make your own levels using a Web browser.—PETER COHEN
Read our Review of Labyrinth; get more info on Labyrinth at the App Store.
Best way to bend it like Beckham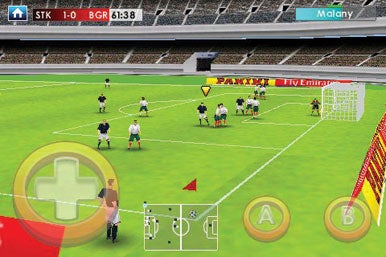 With a variety of game play modes and fairly intuitive controls, Real Soccer 2009 ( ) from Gameloft is a must-have for any footie fan. You can control the fate of national teams as well as top-tier English, German, Italian, Scottish, South American, Spanish, and U.S. clubs in everything from exhibitions to cup competitions. With classic soccer cheers and controls that exploit the iPhone's accelerometer, Real Soccer is the closest most of us will ever come to scoring the decisive goal in the World Cup Final.—CHRIS HOLT
Read our review of Real Soccer 2009; get more info on Real Soccer 2009 at the App Store.
Best '70s flashback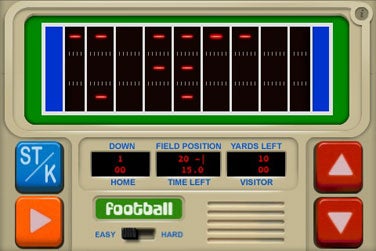 With so much of the emphasis on iPhone games and apps on leveraging the accelerometer and touch screen, the $1 LED Football ( ) is a solid retro-game that brings you straight back to the mid-1970s and Mattel Football, one of the very first handheld electronic games. It's not exactly the same, but the iPhone version from touchGrove has similar sound effects, simple red LED graphics, and buttons and a "case" design that will bring you right back to the world of Toughskins and K.C. and the Sunshine Band.—PC
Read our review of LED Football; get more info on LED Football at the App Store.
Best bare-bones game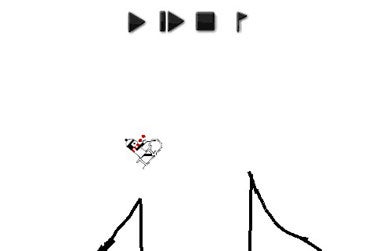 If you ever spent hours building complex ramps for Matchbox cars, you'll get the hang of Line Rider iRide ( ) pretty quickly. Based on a Flash Web app, the $3 iPhone edition from inXile Entertainment lets you draw lines to create courses for Bosh, a little sled-rider. Draw slopes, jumps, and even loop-the-loops with a variety of tools, and then press the play button to send Bosh hurtling on his way. You can save and reload tracks for later so you can make the perfect course, sharing them with other users via LineRider.com.—DAN MOREN
Read our review of Line Rider iRide; get more info on Line Ride iRider at the App Store.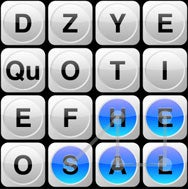 Best way to flex your word power
If you're a fan of the classic word-building game Boggle, look no further than Lonely Star Software's Quordy ( ). To play, just drag your finger across the letters on the board to form words and score points. The $3 Quordy has an attractive interface and offers network and pass-along play as well as solo play modes. There's even a comprehensive high-score board so that you can track your progress. It's a huge amount of fun.—JASON SNELL
Read our review of Quordy; get more info on Quordy at the App Store.
Best text-based adventure
If you're an old-school computer user, you're aware of interactive fiction—the text-based games you'd play by typing such curt instructions as "pick up tweezers," "drop bologna," and "talk to hedgehog." Craig Smith has devised Frotz ( ), a Z-code interpreter (the engine necessary to play these games), and offered it for free on the App Store. Included with Frotz are a host of free games and links to many more.—CHRISTOPHER BREEN
Read our review of Frotz; get more info on Frotz at the App Store.
Best view of the friendly skies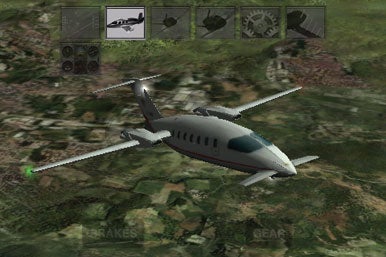 Armchair flying is about all this private pilot is able to do these days. On my desktop, that's courtesy of the X-Plane flight simulator. And now, thanks to the power of the iPhone, I can take (some of) that desktop experience with me when I leave the house. Laminar Research's $10 X-Plane 9 for the iPhone ( ) offers a realistic flight model, four different aircraft models, three airports, and even a few instrument approaches. The frame rate is surprisingly good, and the graphics are impressive—especially when considering that the simulator is running on a phone.—ROB GRIFFITHS
Read our review of X-Plane 9; get more info on X-Plane 9 at the App Store.
Best way to keep your brain on its toes
Find yourself having a spare minute and feeling like giving your brain a short mental workout? Try Brain Tuner ( ). The object of this free game from Bridger Maxwellis to identify a series of mathematical equations as either correct or incorrect as fast as possible. It's an excellent way to develop or brush up on basic math skills.—ROMAN LOYOLA
Read our review of Brain Tuner; get more info on Brain Tuner at the App Store.
Best puzzler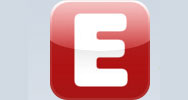 If you're a fan of logic games but you've played one too many rounds of Sudoku, Marple ( ) is sure to please. Marple, a $2 download from Mikko Kankainen has four different types of tiles (letters, numbers, dice, and shapes), with five different tiles of each type. The board starts with five columns, each containing one of every tile. Using the provided clues and a good amount of logic, you determine which member of each tile group belongs in each column. With 1,000,000 puzzles, you won't run out anytime soon.—DAN FRAKES
Read our review of Marple; get more info on Marple at the App Store.
Best psychedelic arcade game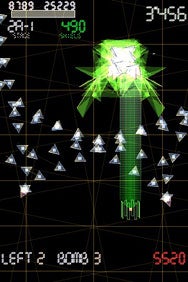 Kenta Cho's shoot-'em-ups have long been a staple of both Windows and Mac OS X. Now Lazrhog Games has brought Cho's rRootage ( )—one of his all-time best shooters—to the iPhone. rRootage distills the essence of a top-down shooter—blasting a "boss" vehicle that's dumping tons of ammo straight at you. You have to dodge the bullets and do your best to blast the bad guy to smithereens. The free rRootage for the iPhone is a work in progress, but it's really unforgettable for its wild, geometric graphics, spinning animations, and crazy game play.—PC
Read our review of Rrootage; get more info on Rrootage at the App Store.
Note: When you purchase something after clicking links in our articles, we may earn a small commission. Read our affiliate link policy for more details.