Our look at our favorite apps for the iPhone and iPod touch heads into the home stretch, with App Store offerings that serve a more creative bent. Whether it's improving your photos or dancing to the beat of your own drummer, the App Store offers plenty of options to spark your creative muse. These three are our favorites.
Most complete music-maker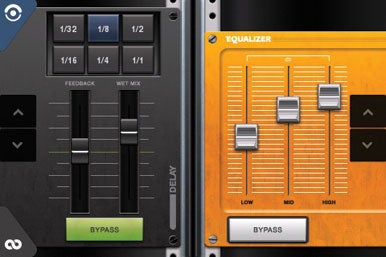 BeatMaker ( ) from Intua is the deepest music application on my iPhone and iPod touch. And by "deep" I mean the $20 app is a compelling (if occasionally confusing) application that contains a drum pad for playing and recording samples you've assigned to it, a step sequencer for those times when you'd rather create more-precise patterns, a song sequencer for assembling those patterns into a longer work, and effects you can assign to the sequences you create.—CHRISTOPHER BREEN
Read our review of Beatmaker; get more info on BeatMaker at the App Store.
Read more…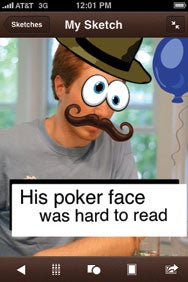 Best image-editing tools at your fingertips
The iPhone's built-in camera might not be the best out there, but it's perfectly capable for casual snapshots. If, however, you want to spice up those shots a bit, you can turn to Sketches ( ) from LateNiteSoft and let your fingers do the image-editing. With the $5 Sketches (now on sale for $2 during the holidays), you can use your finger to draw on your pictures in a variety of colors, as well as inserting clip art like mustaches, clothing, and holiday paraphernalia. And when the pictures get too involved, a quick shake will remove all of your additions, leaving the photo as pristine as before.—DAN MOREN
Read our review of Sketches; get more info on Sketches at the App Store.
Best photo filter tool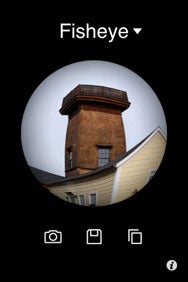 The iPhone's built-in camera makes for a convenient way to snap quick pictures, but CameraBag ( ) makes those pics a lot more interesting. A collection of nine photo filters from Nevercenter that you can apply to images in your iPhone's photo library or to those you take from within the app, the $3 CameraBag includes such filters as Helga (square-format with vignette), 1974 (faded and tinted), Fisheye (warped lensing), and Cinema (wide-screen and dramatic). You can even combine filters by applying one to an image, saving it, and then applying another one to the same photo.—JONATHAN SEFF
Read our review of CameraBag; get more info on CameraBag at the App Store.