All week long, we've counted down our favorite apps that made their debut on the App Store this past year: 10 games, nine productivity boosters, six ways to stay informed, four communication tools, and three apps to stoke your creative impulses. Let's wrap things up with our favorite entertainment apps—six of them, giving us a grand total of 38 top App Store offerings.
From finding showtimes to providing badly needed diversions, these final six apps will never fail to keep you entertained.
Best music-streaming app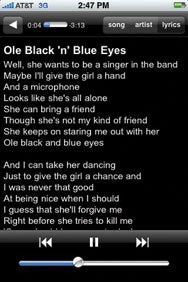 Even with 16GB of storage, you might not be able to fit your entire music library on your iPhone, especially if you also store a lot of videos and applications. The $4 Simplify Media ( ) takes advantage of the iPhone's network capabilities to let you stream music from your iTunes library on your home computer via Wi-Fi or the cell network. You'll also need to set up a free application from Simplify Media on your Mac or PC and sign up for a free account, but once that's working, you can have your whole music library at hand, no matter where you go.—DAN MOREN
Read more…
Read our review of Simplify Media; get more info on Simplify Media at the App Store.
Best way to always know what's on
Like its Dashboard-widget sibling from Big Bucket Software, TV Forecast for iPhone ( ) helps you keep track of your favorite TV shows. After adding shows to your watch list, TV Forecast uses data from TVRage.com to generate a single, chronological list of the next episode of each show; a quick tap on an episode displays the channel and (usually) an episode summary. The simple and attractive interface is both informative and fun.—DAN FRAKES
Read our review of TV Forecast; get more info on TV Forcecast at the App Store.
Best movie finder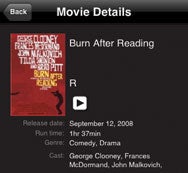 When it comes to finding a movie, the free Showtimes ( ) is my favorite iPhone app of the bunch. Avantar's app figures out my location, shows me theaters in order of proximity, and ties into the Maps application to give me directions from my current location. It even offers movie trailers and summaries; shows movies by popularity, user rating, or newness; and includes links to MetaCritic, RottenTomatoes, and IMDB pages for movies using an integrated browser.—JONATHAN SEFF
Read our review of Showtimes; get more info on Showtimes at the App Store.
Best One-Stop Shop for Entertainment Listings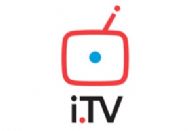 If you're tired of jumping from app to app to find information on TV programs and movies, give the free i.TV ( ) a try. You can stay up-to-date on TV listings based on location, genre, television provider, channel, ratings, and more. You can write your own reviews and rate shows as well as read reviews from other users. Want to watch Nova next Sunday at 9 on PBS? Find it in the listings, and i.TV can e-mail you a reminder which you can put on a desktop calendar program. The app also lets you watch movie trailers and rate and review movies.—ROB SCHULTZ
Read our review of i.TV; get more info on i.TV from the App Store.
Best way to stay in control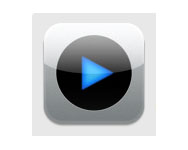 How would you like to wirelessly control your iTunes library or Apple TV from your iPhone or iPod touch? If so, run, don't walk, to the App Store and download Apple's free Remote ( ). With it you can not only browse iTunes and your Apple TV but control speakers attached to your computer as well as those connected to an AirPort Express base station.—CHRISTOPHER BREEN
Read our review of Remote; get more info on Remote at the App Store.
Best way to sleep with the fishes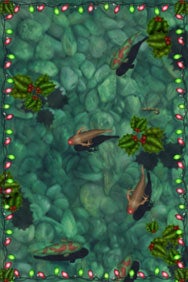 There's too much stress in our lives, but Koi Pond ( ) from The Blimp Pilots does its best to combat the headaches by combining the soothing sounds of nature with the peaceful tranquility of fish. The app offers a realistic depiction of a pond with koi swimming around, casting shadows and changing course as real fish would. Tapping on the screen causes ripples in the water—complete with sound effects—that scatter fish and send lily pads shimmering. It's a simple concept but a remarkably designed—and even more remarkably addictive—one.—JS
Read our review of Koi Pond; get more info on Koi Pond at the App Store.