LG Electronics plans to debut a wristwatch-style 3G phone at the Consumer Electronics Show next month, it said Sunday.
The LG-GD910 phone will go on sale first in Europe and builds on a prototype shown at CES 2008.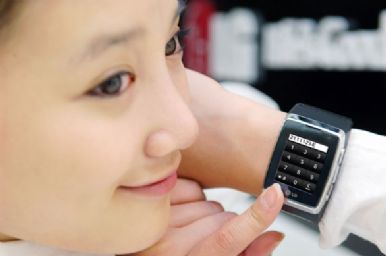 In the center of the watch face is a 1.4-inch touchscreen display that is used for most interaction. It is used as the keypad when making a call, for example. There are also buttons down the side of the phone's body.
The WCDMA (wideband code division multiple access) phone supports the latest 7.2Mbps (megabits per second) HSDPA (high-speed downlink packet access) data system, so downloads should be fast. It can also make video calls via a small camera above the top right corner of the screen.
Other features include Bluetooth, an MP3 player, a speakerphone and a text-to-speech function. The handset is also waterproof.
LG has yet to disclose timing for the launch. More details can be expected during CES.