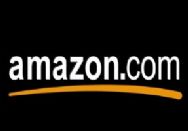 The holiday shopping season hasn't been kind to brick and mortar stores, but on the electronic front, Amazon seems to have been doing just fine for themselves. In fact, they've reported that this has been their best season yet. You know who else doesn't seem to be affected by a poor economy? Apple. Put the two together, and you get Christmas magic.
The Apple iPod touch was a best seller in the Amazon electronics category and, unsurprisingly, Apple featured prominently in the best-selling notebook computers category (updated hourly), taking 7 of the 25 best-selling spots.
Few laptops on the list were anywhere near the price of the MacBook and MacBook Pro, with the majority of consumers preferring laptops in the $500 and below range, as well as the increasingly popular netbook market. But Apple's presence just goes to show that superb quality can triumph over discount prices. Either that, or Amazon shoppers have more money than most folks.
Apple also claimed 3 of the top 5 spots for desktop computer sales. Not too shoddy, considering the vast price differences between an iMac and a Dell.
So what does this all mean? Nothing decisive, of course, but it's a good indicator that Apple may be weathering the recession nicely for the moment. When Apple releases holiday benchmarks for their retail and online store in January we'll get a more comprehensive look, and if the past is any indication, it may be one for the books.