Thanks to its size and its prominence in the Mac universe, Apple tends to dominate the discussion when it comes to chronicling the major news events hitting the platform in the past year. That's understandable, but it doesn't paint a full picture of the Mac market, which also features plenty of third-party developers who made headlines of their own in 2008. Here are some of the Mac developers who stood out from the crowd over the past 12 months.
Those unavoidable iPhone apps
Of all the announcements that made headlines and created news in 2008, we'd be remiss if we didn't lead off with the absolute explosion of third-party support seen by the iPhone in 2008 after Apple opened up the platform to developers with the release of the iPhone Software Development Kit. We've pontificated on our picks for favorite iPhone applications and our analysis of the year that was in iPhone land. So let this serve as a nod to the general trend of third-party companies supporting the iPhone itself.
Never in the history of Apple have so many independent developers flocked to support a new Apple platform so quickly. The result has been like trying to take a drink from a firehose—there are too many new applications to keep track of ( 10,000, according to Apple"s latest figures), and the torrent seems to be growing larger each day.
Major releases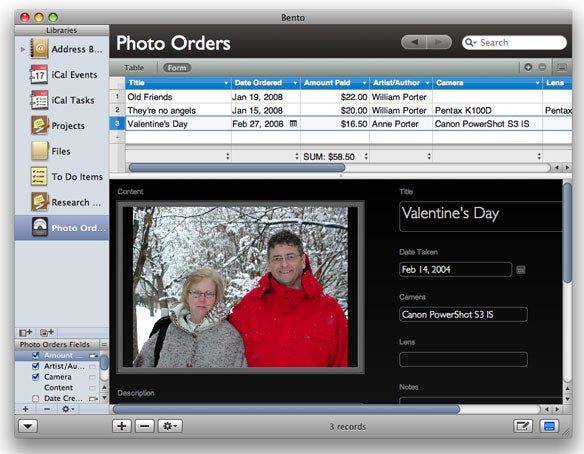 Though not technically a third party, Apple-owned FileMaker introduced Bento in January, followed by an October update to the personal database software. FileMaker aimed Bento at individual users rather than the business customers that turn to the more advanced FileMaker Pro. What's more, FileMaker adapted Apple's iLife application philosophy with Bento by providing tight integration with Apple applications, along with themes and templates to make your data look pretty. Sophisticated database users may have turned their noses up at Bento and the lack of an upgrade discount for version 2 caused some grumbling among early adopters, but in terms of making general database use easy and friendly, Bento was a welcome change.
Adobe dominated third-party Mac news in 2008. The company introduced Lightroom 2, a new version of its Aperture competitor as well as Photoshop Elements 6, an image editing app for consumers.
But Adobe's year was highlighted by the unveiling of a new Creative Suite packagee—CS4, available in more combinations than you could shake a stick at, with Web, print and video-centric collections among the offerings. While Adobe's slew of CS4 apps received mostly favorable reviews, it didn't reach the commercial heights Adobe had hoped for; in December, the company said demand for CS4 was weaker than expected. As a result of the less-than-expected earnings, Adobe shed 600 jobs worldwide.
On the Web, Adobe also continued its planned world domination with Flash 10 and AIR, which lets you run Flash apps from the desktop rather than using a Web browser. Photoshop Express also debuted; that's Adobe Web-based alternative to Google Picasa; it helps digital photographers organize and show pictures online, plus offers some lightweight editing capabilities.
Quark wasn't content to let Adobe run unimpeded with the newly released InDesign CS4. QuarkXPress 8 debuted mid-year, another overhaul of Quark's flagship page layout software. The new release features a new interface, built-in Flash authoring, loads of new tools and a bevy of related workflow products like Quark Publishing System 8.
Microsoft kicked off the year unveiling its anticipated—and delayed— Office 2008 suite of productivity apps for the Mac. Yet, the company raised the ire of many business users by omitting Visual Basic for Applications (VBA) from its Office 2008 suite, a particularly important component used especially by Excel spreadsheet jocks. At first Microsoft hoped to head off problems by offering users VBA-to-AppleScript workarounds, but within a few months Microsoft admitted the error of its ways and promised to bring Visual Basic back to its next major Mac release of Office, whenever that might be. (More than three years elapsed between the Office 204 and Office 2008 updates.) Toward the end of the year, Microsoft's Mac Business Unit welcomed a new general manager—Eric Wilfrid, a 14-year employee of Microsoft who has been with the MacBU since its formation a dozen years ago.
Microsoft also stayed in the news with its on-again, off-again, won't-this-story-ever-go-away acquisition talks with Yahoo. And Silverlight, Microsoft's answer to Adobe Flash (likened by some as the answer to a problem no one had), went Intel-only in 2008, leaving PowerPC Mac owners out in the cold.
Online services
Speaking of Silverlight, Microsoft's technology also proved crucial to Netflix, the mail-order movie rental service, which made headlines by announcing that Mac users could now stream videos to their computers using Silverlight.
The Mozilla Group rolled out its newest Web browser, Firefox 3, to many accolades. New features included one-click bookmarks, better performance, better platform-native integration, password management and other security features. Demand for the new browser crushed Mozilla's servers for a day.
Twitter wasn't a 2008 innovation—the social networking service started life in March 2006, an epoch in 'net time. But the service, in which people communicate in short 140-character-or-fewer bursts—gained critical mass, and has spawned a little ecosystem of third- party developers who have made client software to tap into Twitter, including Mac and iPhone apps.
It's impossible these days to talk about Web services without mentioning Google, which continued to focus squarely on improving the use of its wide array of online-based products in 2008. The company remained an important member of the Apple ecosystem, continuing to offer its Google Apps, releasing applications for the iPhone and iPod touch, and releasing a new version of SketchUp.
Virtualization marches on
Parallels and VMware continued working their way into the daily lives of many Mac users by improving their virtualization software for Intel-based Macs. Parallels Desktop 4 and Parallels Server were both released; the latter product mated to an Xserve makes for a powerful virtualization environment for businesses, while the latest version of Parallels Desktop added a multitude of ease-of-use features.
VMware's Fusion software aimed at similar territory as its competitor, breaking down the walls between Mac and Windows use to create as seamless a user experience as possible. More than two years after running an OS other than Mac OS X on a Mac became a possibility, this segment of the software market is still thriving.
Return of the clones?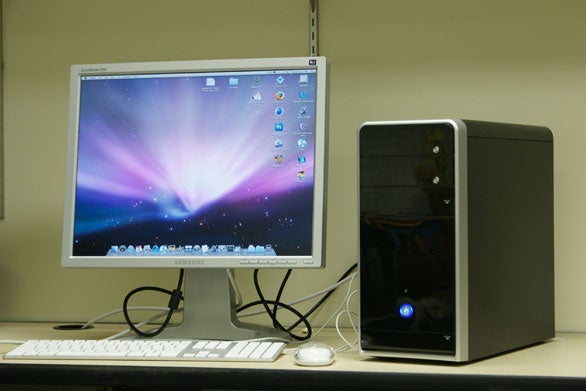 Now for the third-party developer that Apple probably wishes didn't have such a memorable 2008—the PC clone manufacturer Psystar. In April, Psystar began openly—some say brazenly— selling systems pre-configured to run Mac OS X. After three months of watching Psystar sell computers running its operating system, Apple sued the would-be clone maker. Psystar countered with a suit of its own, charging Apple with illegally tying Mac OS X with its hardware. A judge dismissed Psystar's original suit, though the company has since revamped its countersuit.
With the case slated to go to trial next year, here's one developer that figures to continue making news in 2009.