I don't know about you, but I'm about ready to file 2008 under "L" for "Let Us Never Speak of This Again," before padlocking the file cabinet and heading on into 2009 with nary a glance in the rear view mirror. But before I can do that, let's put a final stamp on the past year with a look at the top 10 stories that hit the Mac market in 2008, a grand and glorious tradition that dates all the way back to last year.
Stories are ranked 10 to one in ascending order of importance, based on a number of factors including the overall impact on the Mac market and Mac users as well as the potential to influence events deep into the coming year. The 10 entries were selected by a panel of me, following a lengthy debate between me and the voices in my head. This is one man's opinion, in other words—if you think that I overlooked, overemphasized, or overrated a Mac-related happening, feel free to let me know about it in the comments.
Let's begin the countdown, shall we?
10. Unibody laptops
9. Psystar and "Hackintosh"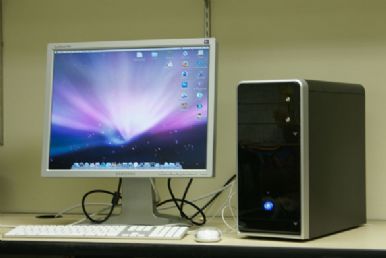 The Florida-based computer reseller looked to be reviving the clones of ancient times when it began selling a non-Apple-built PC capable of running Mac OS X. Apple, just a wee bit concerned that installing OS X on someone else's machine violated the OS's user agreement, filed suit, eventually contending that other individuals were colluding with individuals and other companies to misappropriate Apple's intellectual property. Psystar, which filed its own dismissed-and-then-amended lawsuit against Apple, has denied the conspiracy allegation. You don't need a crystal ball to see the legal wrangling continuing into 2009.
A related trend this year: people using the standard PC parts that Apple uses in their Macs to assemble generic PCs, then installing Mac OS X on them. Even our own Rob Griffiths gave it a try, creating his own "Frankenmac."
8. Apple pulls out of Expo
7. The MobileMe launch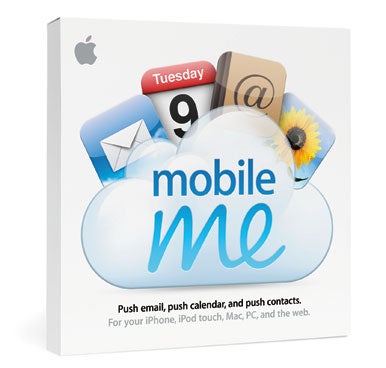 At the Worldwide Developers Conference in June, Apple unveiled plans to rebrand its .Mac online services as MobileMe, emphasizing the ability to sync calendars, contacts, and e-mail between Macs, PCs, and mobile devices like the iPhone. What could possibly go wrong? Well, for starters, Apple attempted to raise the curtain on the rejiggered service at the same time as the iPhone 3G, iPhone 2.0, and App Store launches. The result was a mistake-marred launch that extended into a summer of snags and service outages. Even Jobs conceded that the service "was simply not up to Apple's standards," and the company wound up offering free extensions to aggrieved subscribers. For a company that usually enjoys the Midas touch with product rollouts, MobileMe was an uncharacteristic pratfall.
6. Software goes online
Apple wasn't the only company to see that the future of software includes Web-based services. A number of companies—from Intuit to Adobe to, of course, Google—have touted Web-based services that augment, and sometimes replace, traditional desktop-based offerings. Even Microsoft plans on getting into the act, announcing that the next version of Office will include lightweight versions of its apps accessible through a browser. And yes, Mac users, that includes the Mac OS X versions of Firefox and Safari.
Note: When you purchase something after clicking links in our articles, we may earn a small commission. Read our affiliate link policy for more details.