As people get ready to return to work after two weeks of holiday festivities, it seems fitting to turn our attention to a pair of business and productivity iPhone and iPod touch apps that have debuted in the App Store recently.
First up is Instaviz , a graph sketching program from Pixelglow Software. The $10 application takes any rough sketches you've drawn on the screen of your iPhone or iPod touch and transforms them into neatly drawn ellipses, circles, rectangles, squares, and other shapes. If you add a line between two shapes, the app redraws your graph accordingly.
Pixelglow bills the app as a way to turn your iPhone into a brainstorming tool.
You're able to zoom in and scroll using familiar touchscreen finger gestures. You can also export any finished graphs to box.net, MobileMe, or any WebDAV server in DOT/GV and PDF formats. Pixelglow has posted a YouTube video of Instaviz in action.
Meanwhile, iMNotes from RERLSoft promises over-the-air access to sticky notes for Microsoft Exchange users. The $4 app lets you create, edit, view, and search Outlook sticky notes in real-time. You can also create a note on your iPhone or iPod touch and watch it appear on Outlook.
The app supports standard installations of Exchange 2003 (SP1) and 2007 with Outlook Web access enabled. Note that RERLSoft requires you to test your Exchange system's compatibility by downloading the free iMContacts app, available elsewhere in the App Store.
Read more…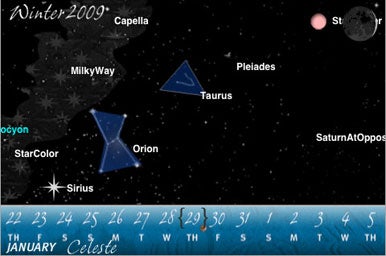 Other apps of interest that were recently added or updated at the App Store include:
Got an app you've just released to the App Store? Drop us a line.