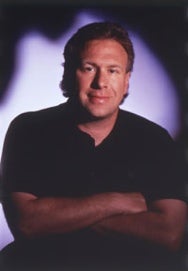 It's that time of year, kids! Macworld Expo is just days away and it's time to look at where we are and what we can expect next week.
And watch the Macalope's hooves. He's going to get through this week's piece without even mentioning that Zune bug.
Well, other than that mention of it.
Don't take it personally, Phil
Apple's stock has crept back up in the last few days, but it has yet to recover to the point where it was before the company announced that Joe Montana wouldn't be able to speak at our little fundraising dinner—but how about Joe Thornton?
Of course, there have been an ample number of other things causing investors to run around like scared bunnies—as they are wont to do—and, asked what the economy looks like for the foreseeable future, the Macalope's Wall Street sources tell him "AAAAAAGH!"
If Jobs doesn't put a stake in the ground by redecorating his office or making a long-term parking pass renewal for that handicapped spot he likes so much, expect the stock to continue to bounce around like a pre-schooler on a strict diet of leftover candy canes. But once the situation settles out, whatever the outcome, it'll get back on track in that familiar direction we like to call "up."
Read more…
A modest proposal
For those attending Macworld Expo, you probably know that this is cold-and-flu season and a trade show in the middle of cold-and-flu season is like the IKEA ball pit pretty much any time.
So, when you meet someone new at Macworld, in lieu of shaking hands with them, try not to touch them with your skin in any way. There are a lot of other options, you know. You might try just knocking elbows (elbows slathered in Purell, just to be sure). The horny one himself is fond of the Japanese tradition of bowing, although he has to be careful that his antlers don't poke some of the taller attendees in the eye.
So, for just this one year, no one attending Macworld touch each other, OK? If you decide we don't like it, we can go back to shaking hands and doing whatever else it is you like to do next year.
Um…
Well, assuming…
Oh, what the hell. Go crazy.
Rumors
The rumor mill is cranking up again and should be in full tilt-a-whirl mode by Monday (please keep your hands and feet inside the ride at all times!). With the advent of the Philnote, the rumors this year are less "out there" than in previous years, with focus being placed on B-list Apple products such as the Apple TV and the Mac mini.
At least we know they have to announce something, right? Still, for long-time followers of the company, it might seem like we're reaching an end of days. Phone? Check. Set-top box? Check. All Apple needs to do is deliver a tablet and you can put all the rumor perennials in the "delivered" column.
That's as may be, but the brown and furry one is willing to bet there are more things in Apple's pipeline, Horatio, than are dreamt of in your philosophy.
As the Macalope has said, he expects Tuesday's weather in the Moscone West to be fair with a chance of mild surprises, but where do we go from there? Hopefully places we haven't thought of yet.
See you under the big top.
(Disclaimer: the Macalope holds an insignificant number of Apple shares.)