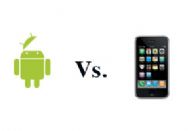 A typical Saturday night at my favorite San Francisco dive bar: Zeitgeist in the Mission District. A filthy place populated with surly bartenders, with one of the biggest and best beer gardens in the city: An empty lot next door to the bar proper that's fenced in from the street, where patrons sit at long picnic tables, drink, eat and smoke.
Even on a chilly San Francisco evening in January, Zeitgeist's beer garden is packed. And unless you arrive with a large entourage, chances are you'll be sharing the long picnic tables outside with total strangers.
Zeitgeist has a well-deserved reputation for being part of a scene largely reserved for bike messengers and local hipsters, utterly disparaging of anyone coming in expecting to find a respectable establishment. Taking photos is a no-no, for example. The fragrant aroma of exotic smoking materials in the beer garden may explain why. But the drinks are reasonably priced, the Bloody Marys are excellent, and the grilled food is quite good as well.
Having been to Zeitgeist a few times, I find that it's a very communal atmosphere. You can almost always have an interesting conversation with the people sitting next to you. This time was no different.
I was showing my friends a couple of my favorite games for the iPhone when a young woman sitting on the other end of our table asked me if I could look something up for her online. She and her two friends were struggling to find out if another establishment they planned to visit had any special events going on.
She held in her hand a G1— the HTC-developed smartphone sold by T- Mobile, based on Google's Android architecture. She sheepishly confessed that she was a Google employee, and that they'd been given G1s as a Christmas bonus this year. But the G1 wouldn't connect to the Internet, no matter what she did.
So I handed her my iPhone 3G, and she and her friends pulled up the Web page of the place that they were going to without any problem. With that, they were off into the night. My friends and I raised glasses of Anchor Steam poured from our pitcher—the iPhone was, once again, triumphant.